For more info on Boston sales training, call 866-228-2435 or email info@BostonSalesWorkshops.com
Training For Success will shape your sales team into a competitive force

Your company's sales representatives can't gain anything from listening to the same speech from multiple resources. This is why our workshops for sales training are created with your business in mind. We design them to meet your company's needs and goals.


Energize Your Sales Reps and Call Us Today
Role-playing projects that highlight the work and mold each sales training practice to form to each sales rep's style
Individual sales training sessions customize Training For Success sales strategies to each person's situation
Small class sizes give each sales rep the attention they need
Real-world practices for Boston business industries
Sales strategies proven to close more sales
Here are some of our sample outlines of sales training programs:
The Art of the Sales Call
The Art of Leading the Prospect to Buy
The Art of Building People Skills/Honing the Presentation
Intensive One-Day Seminar
The Art of the Sales Call


This course gives your sales reps proven sales strategies that help them take the lead the sales call.
Your sales reps will learn:
Rapport-building practices that foster long-term sales relationships
11 methods to get the prospect's attention immediately and make a great first impression
Four sets of questions that establish trust and reveal the prospect's desires
The one strategy that lets you deal with any objection
Eight steps to uncover the undisclosed reasons that may keep the prospect from purchasing
Four-part technique that focuses on the pros of the product over the competition
10 types of closes for notable results
Through role-playing and training activities, all of these strategies become a force of habit
For more information on sales training in Boston, call 888-228-2435 or e-mail us at info@BostonSalesWorkshops.com


Comprehensive Two-Day Seminar
The Art of Leading the Prospect to Buy


This program teaches your sales team the strategies they need to boost sales, close more effectively and surpass their quotas, no matter their experience.


This covers all of the advantages and sales training strategies of the one-day seminar.
Your sales reps will also learn:
Eight ways to validate the product's worth and quality
Four steps to sell the product's advantages instead of basic characteristics
21 ways to make the sales presentation one-of-a-kind and interesting
Three strategies that make your representatives better at listening
Three point system to raise the number of cold calls your sales team make by 20% or more
Seven methods to deal with the most frequent objections
How to set goals and escalate the incentive necessary to reach all of their capabilities
Extensive Three-Day Seminar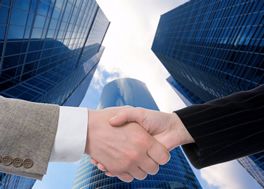 The Art of Building People Skills/Honing the Presentation


The intensive evaluation, role-playing and rehearsal of sales practices, linked with videotaping, helps your sales reps enhance every part of their presentation.


This sales workshop consists of all of the sales approaches of the two-day program, plus, your sales reps will learn:
How to look at yourself in the eyes of the prospect
The seven most frequently-used excuses prospects use to purchase and how you can benefit from them
How to network to find qualified prospects
Find what reason sets off each purchase
Make a sales presentation that includes each sales strategy developed
Boston Sales Training Programs help Prepare Your Sales Team


Our sales programs are created for your company, your industry, and your sales team. In addition, all of our workshops integrate the sales techniques and tools used by your top sales reps. Workshops can be presented in our Boston Training Center or at a location convenient for you.
For more info on sales training programs in Boston, call 866-228-2435 or email info@BostonSalesWorkshops.com